Another easy and simple Butterfly Pea dessert recipe, Butterfly Pea Agar Agar Jelly Pudding!.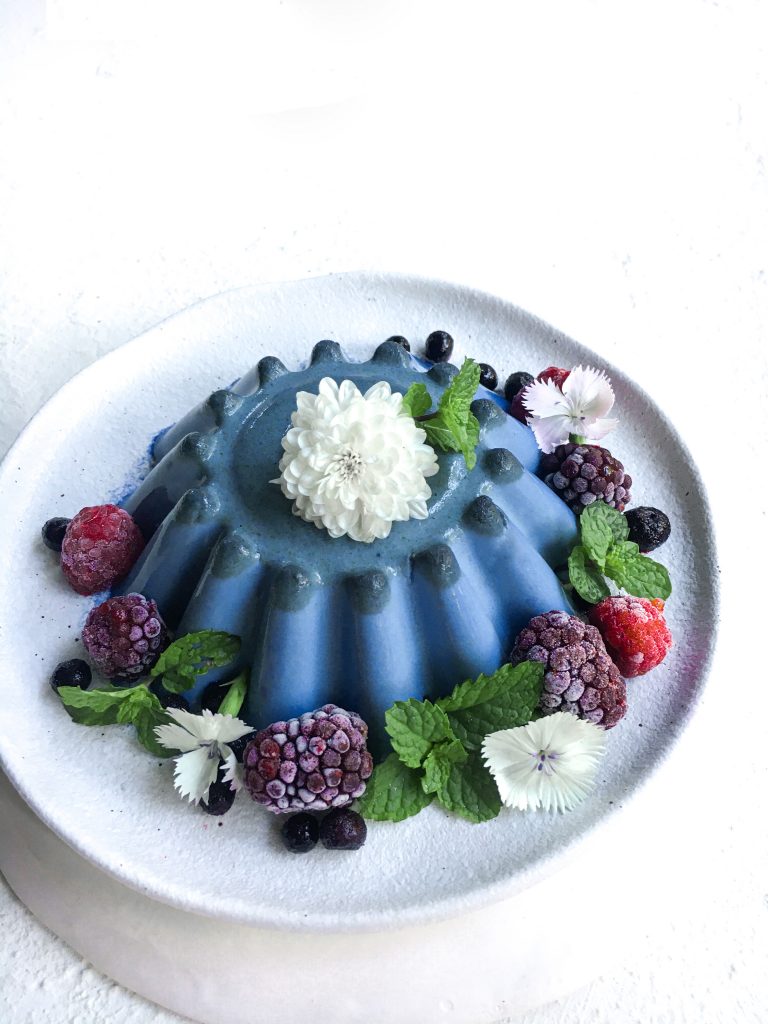 Using Butterfly Pea, an edible flower that is commonly used as a natural colorant in cooking. These followers are also packed with many nutritional benefits, they are rich in antioxidants, helps to detoxify the body, improve skin health, improve hair growth, and many more.
Butterfly pea powder can be consumed in many ways, you can brew it and make blue tea, add the powder as a colorant when cooking food such as baked goods, desserts, or even when you are making your regular breakfast pancakes or waffles. The recipe that I'm sharing today is Butterfly Pea Agar Agar Jelly Pudding using Finch Butterfly Pea Powder. Here's what you need to make this delicious chia pudding.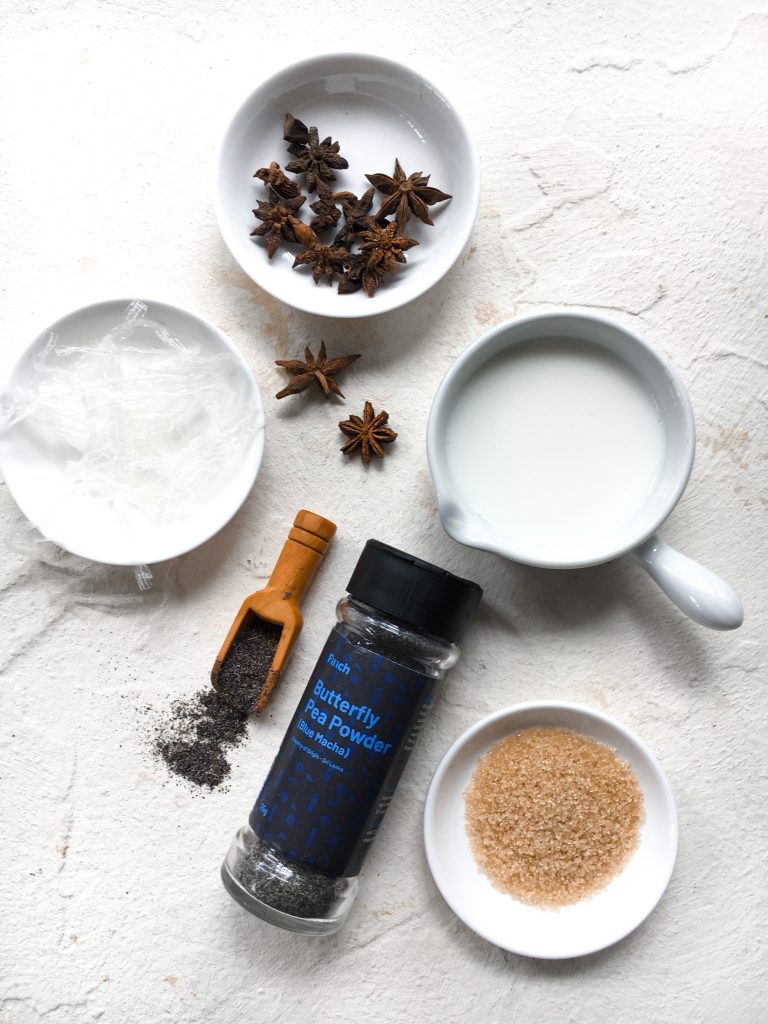 If you want to learn more about Agar Agar then refer to my original recipe here – Learn more about Agar Agar 
Ingredients
3/4 cup of thick coconut milk/coconut cream
3/4 cup of water
02 tbsp of butterfly pea powder – Shop Now 
02 tbsp of coconut sugar – adjust to your preference
01 tsp of vanilla essence
01 small piece of Star anise
1/4 cup of chopped Agar-Agar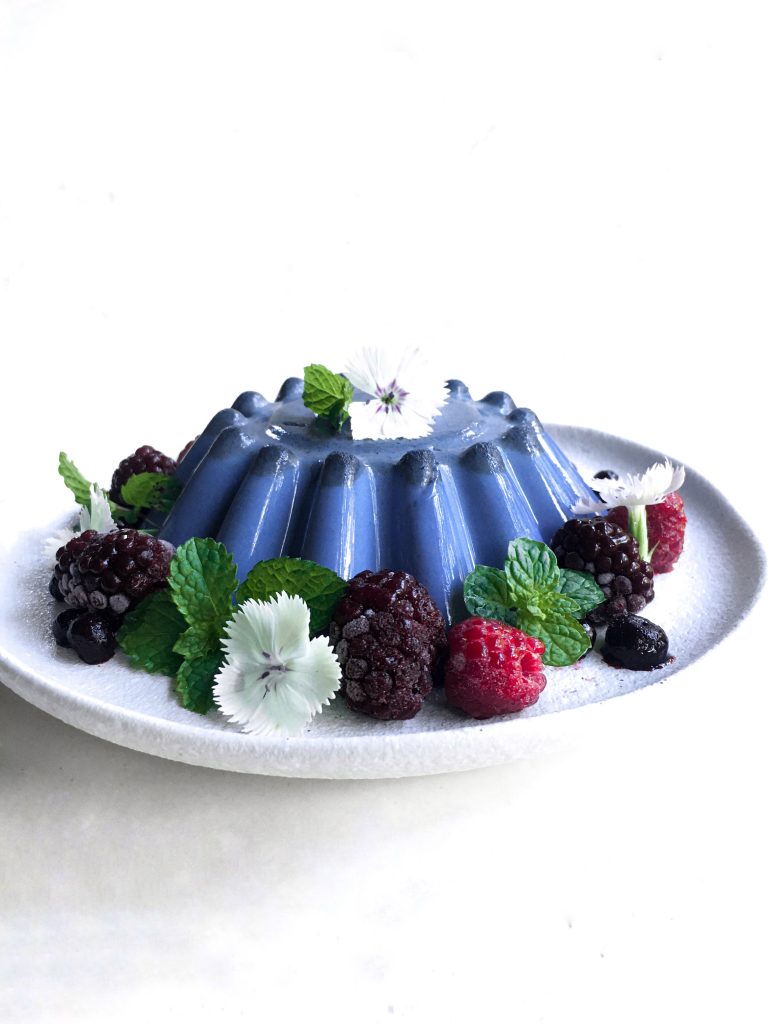 Method
Add 3/4 cups of water into a medium-sized bowl and soak Agar-Agar for 10-15 minutes to soften it.
When the Agar-Agar strips are soft, transfer the soaked Agar-Agar into a medium-sized cooking pot along with the water and bring it to a boil while stirring until it completely dissolves.
Now let's add some flavor, Add coconut milk, butterfly pea powder, vanilla essence into a blender, and pulse a few times to mix all the ingredients together. Alternatively, you can add the ingredients directly to the cooking pot as well.
Then add the mixture to the cooking pot, add a small piece of star anise, sugar and let it cook for another 05-07 minutes while stirring continuously
Transfer the mixture into a pudding mold or any serving cup you prefer and place it a room temperature until it completely cools down. This will take about 45 minutes. Make sure to strain the mixture when pouring into the pudding mix.
Once it completely cools down place it in the fridge to set. Turn the bowl upside down and take the jelly out of the mold.
You can serve this as it is or can add some ice cream or fruits to go with it
Please let me know how this recipe turns out for you in the comments! You can also share your results with me on Instagram with the hashtag #thefoodsnapsrecipes. 
Can't wait to see your re-creations