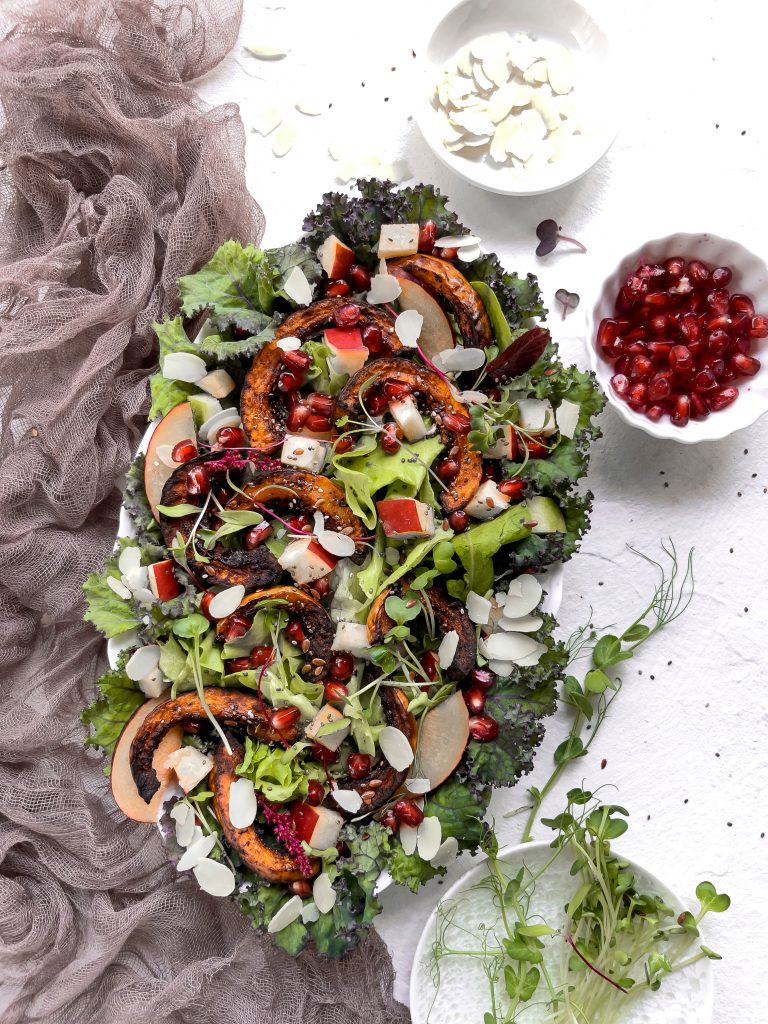 Its always a good habit to keep up with trends. its even better when you can mitigate and plan according to current affairs. I've embarked on a journey to discover and explore easy but balanced meals without extensive cooking time, saving a vary rare resource these days which is cooking gas.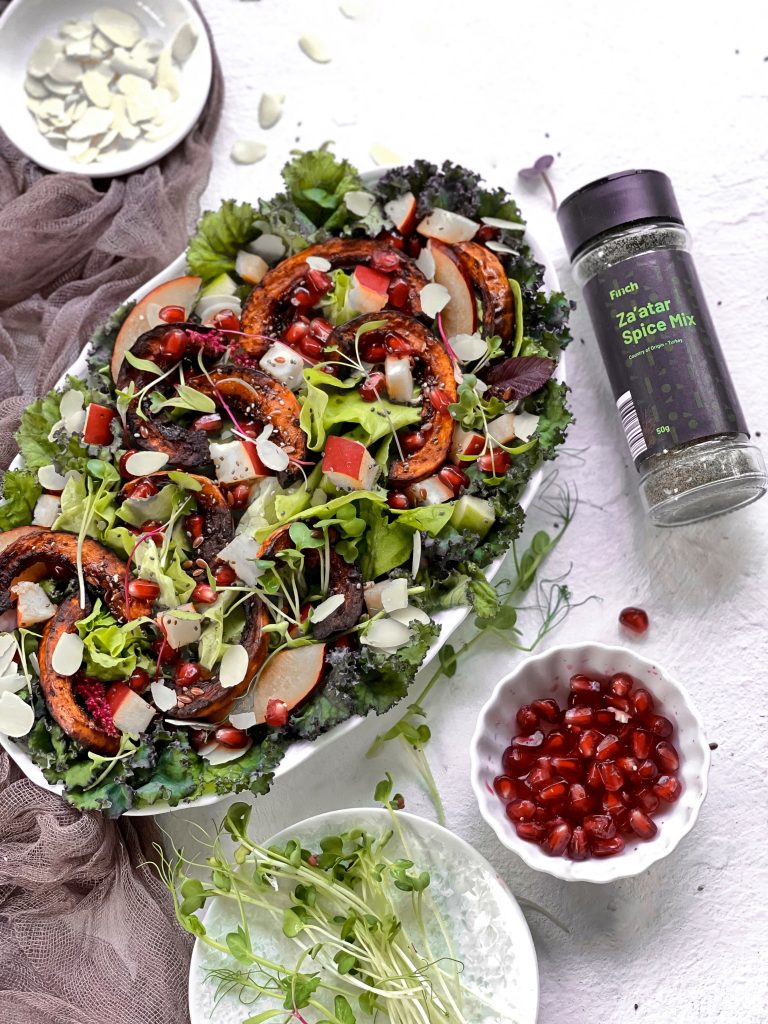 Lets go with a easy salad for today with roasted squash, greens, dried nuts and fruits. Squash being a versatile vegetable goes well with many recipes and adds a unique texture and taste to the dish. I find, air-frying is the most convenient way of roasting squash as I require or work with small quantities. In this recipe I've also included ceylon black garlic picante to add umami flavor and Finch foods Za'atar mix to marinate the squash. Za'atar is basically a condiment generally prepared with ground dried thyme, oregano, sumac, mixed with toasted sesame seeds. This is often used when roasted meat of vegetables, sprinkled into salads, added to savory baking goods or can also be combined with olive oil to make dips.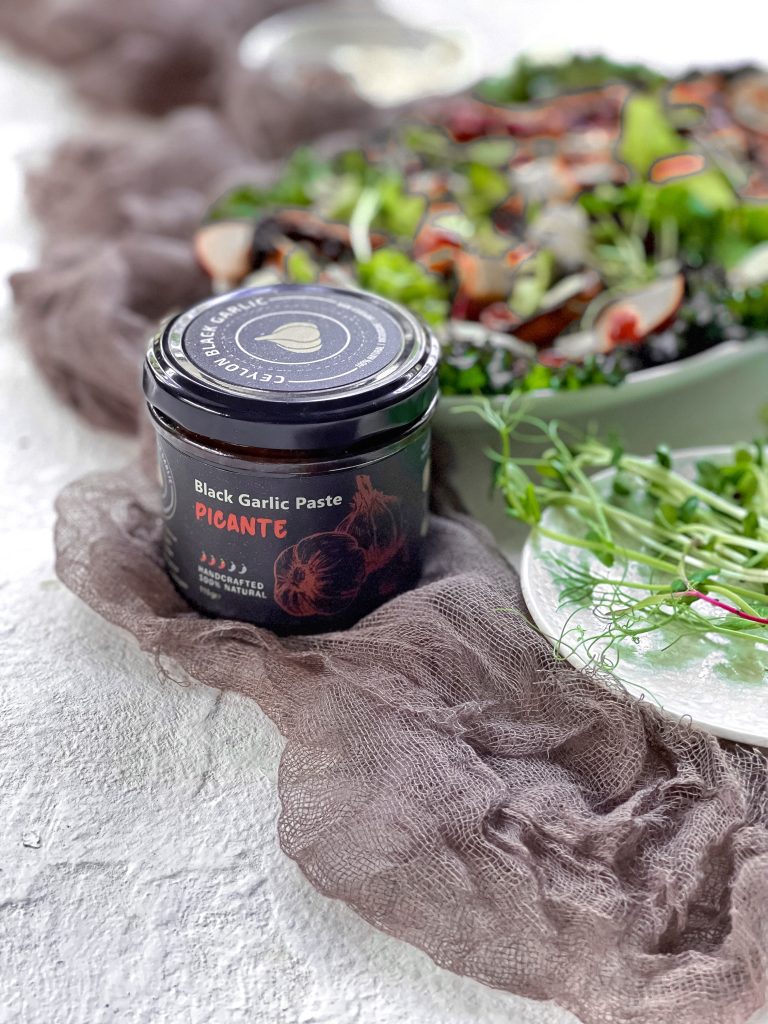 Ingredients
01 small squash – sliced / cubed
01 tbsp of black garlic picante – Shop Now 
01 tsp of za'atar mix – Shop Now
02 tbsp of olive oil
1/2 tsp of salt
1/2 tsp of pepper
01 cup of greens of your choice
01 cup of apples – green and red
1/4 cup of almond flakes – Shop Now 
1/4 cup of pomegranate
01 plum – sliced
1/4 cup of nut mix – chia seeds, flex seeds
01 tbsp of lemon juice
01 tbsp of honey
edible flowers and microgreens for garnishing – Shop Now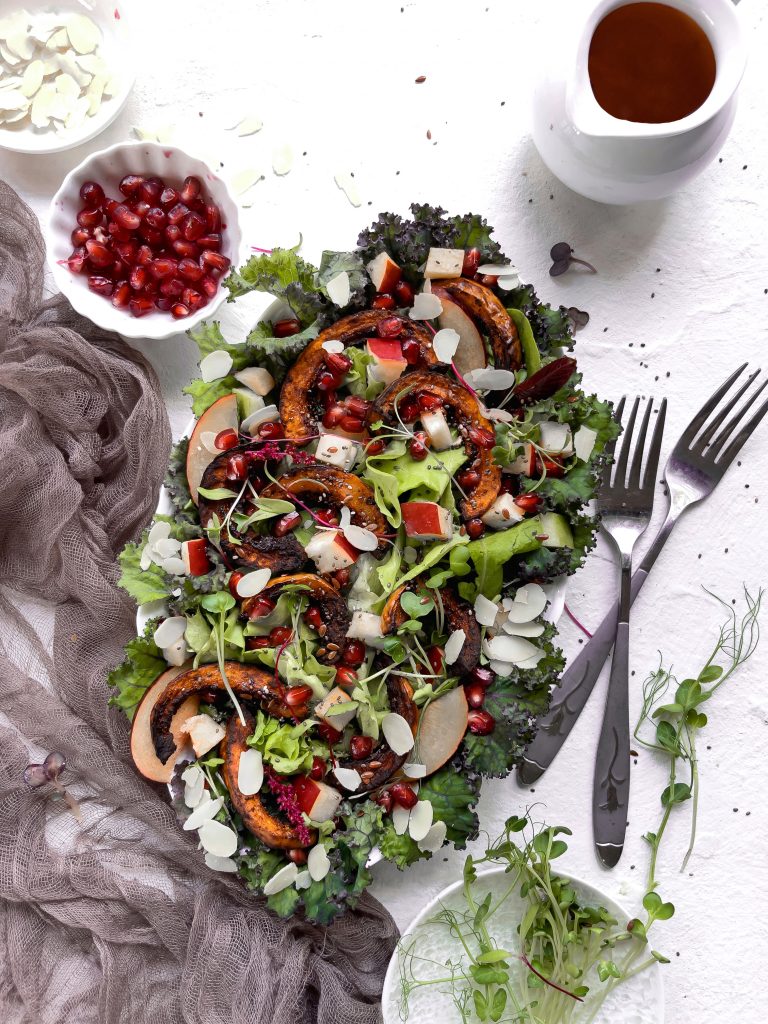 Method
Add the sliced / cubed squash into a bowl and add olive oil, za'atar mix, black garlic picante, salt, pepper and give it a good mix. Make sure all the pieces are well coated.
Preheat the airfryer for 05 minutes at 200c and add the squash and fry for 20-25 minutes till they get slightly brown.
Add the greens and fruits in a salad bowl and add the fried squash, sprinkle the nut mix and drizzle honey and lemon juice and toss to combine.
Serve, garnish with edible flowers and microgreens for final touch.