Apple. Cinnamon. Oatmeal. Whisper those words to me slowly… What a fantastic combination! Ohhh… I'm at your mercy.
Oats happens to be that one special ingredient that never went out of style with me. I tried all things oats and continue to be amazed at the number of recipe options available. You can do pancakes, waffles, oatmeal, crepes well the list goes on but out of all my favourite and the easiest oats recipe is oatmeal. All this time I've been cooking my oatmeal the conventional way so I wanted to try something new, and behold the unveiling of the "Oatmeal cups".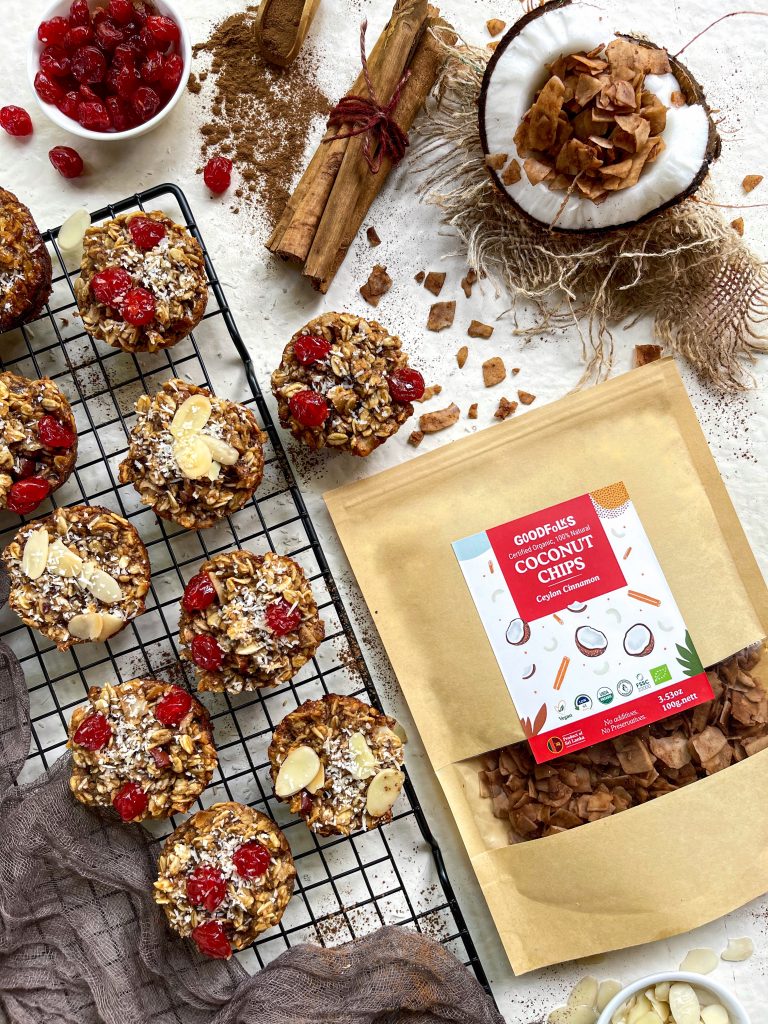 Similar to conventional oatmeal, Oatmeal cups are also prepared the same way, but you can add more flavorful things to the batter to make it healthier and delicious such as fresh fruits, seeds, dried nuts and some delicious coconut chips.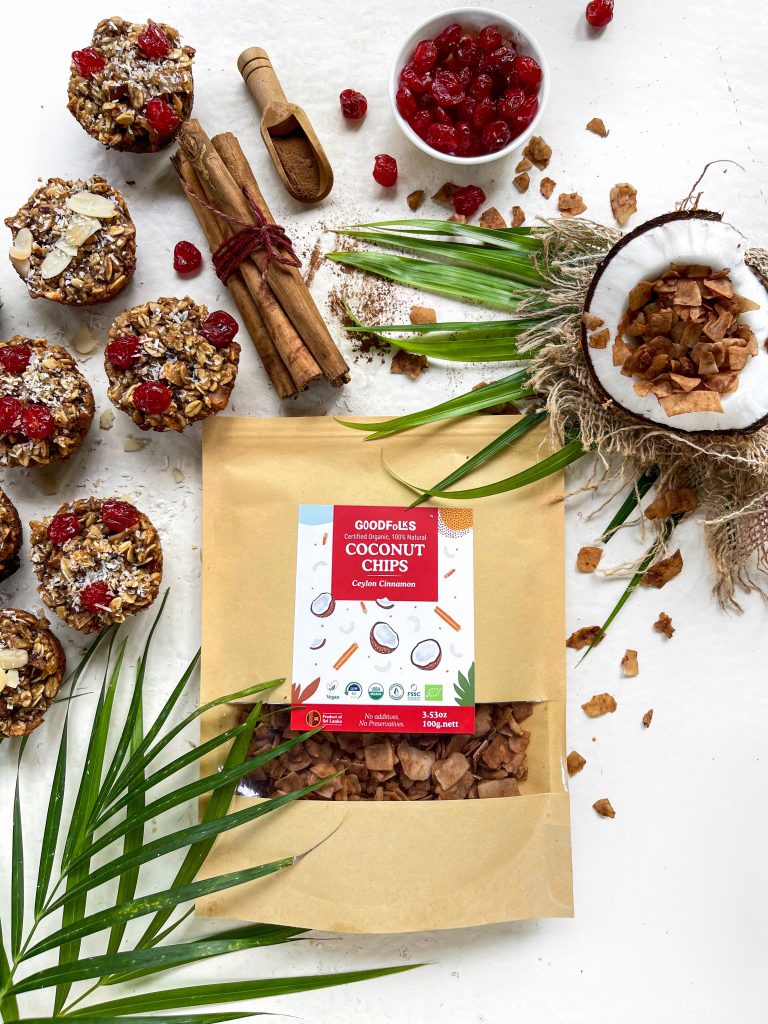 These oatmeal cups are made with my favourite flavour combinations, which are apple and Goodfolks cinnamon flavoured coconut chips. Goodfolks cinnamon flavoured coconut chips are organic, vegan and gluten free. These chips are 100% natural with no artificial flavours, colours or preservatives and no added sugar. These delicacies can be eaten as a snack, or can be added when you are baking something sweet such as a delicious banana bread, or a load, can be added as a topping when baking cookies or even as an add-on to pancakes or waffles. 
01 cup of milk of your choice  

02 flex eggs / chia eggs

1/2 cup of GoodFolks coconut treacle 

1/3 cup peanut butter 

1/2 cup of apple purée / apple sauce 

02 1/2 cups rolled oats

02 teaspoons baking powder

1/2 teasp

oon sea salt

1/2 cup of GoodFolks cinnamon flavoured coconut chips 

01 tsp of cinnamon powder 

1/2 cup of yoghourt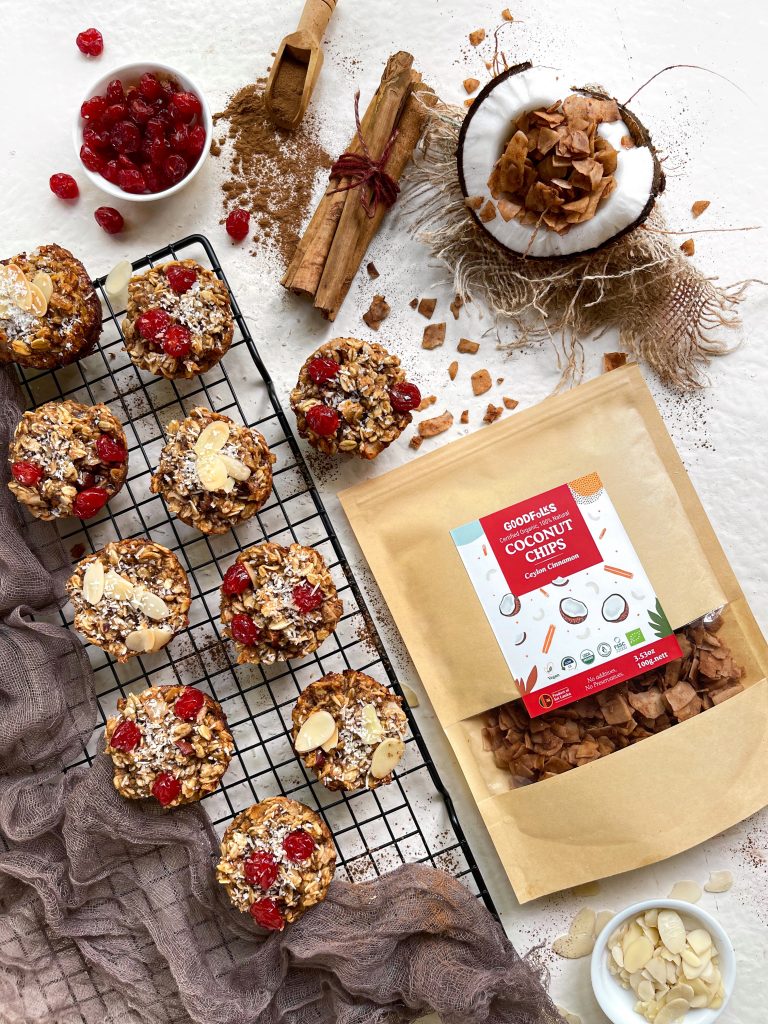 Method 
Mix all the dry ingredients in a large bowl, rolled oats, GoodFolks cinnamon flavoured coconut chips, baking powder, cinnamon powder and salt. 

Next add the wet ingredients, apple purée, flax eggs, peanut butter, yoghourt, GoodFolks coconut treacle, milk and give it a good mix 

Arrange a baking tray and spray oil or apply butter and add the 

Add some cherries, almonds and sprinkle some roasted desiccated coconuts 

-Bake for 25-39 minutes at 180c. Once done remove from the pan and let it cool down to room temperature. 

Enjoy as it is or add some honey, creamy peanut butter or yoghurt to add more flavour.