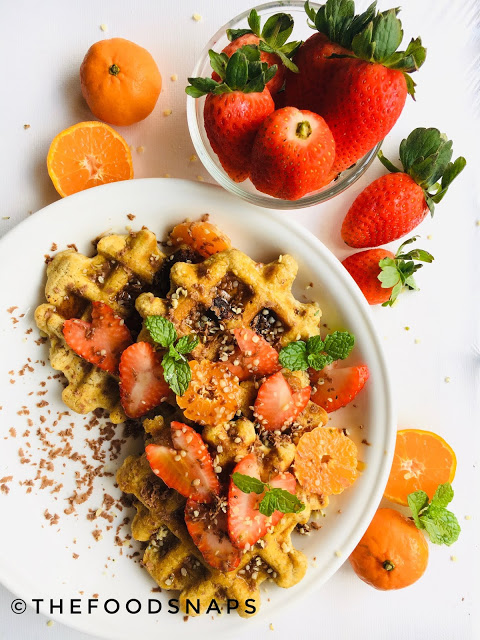 I'm a big fan of waffles! (I mean who isn't right?) It's a perfect breakfast that you can make in less than 20 minutes. 
It's so light, crispy on the outside and soft on the inside and you can you top it with different kinds of toppings to give a different flavor each time you make it. 
Most of the people make waffles with wheat flour. I wanted to find an alternative to this because I'm on a low carb diet and I'm trying to avoid wheat flour based food. 
So I've tried many combinations to make the perfect waffles without compromising the flavor and the texture and I'm happy to say that I came up with the best recipe. 
Its Oats flour waffles. It's gluten free, its vegetarian, it's so soft and fluffy and it's so delicious. 
This oats flour recipe is so easy to make with minimum ingredients that you have on your shelves. If you don't have oats flour then you can simply add some rolled oats or instant oats into your blender or food processor and blend until they are a fine powder. Viola! You have homemade oats flour! This is also vegan friendly because I did not use any eggs to make these. 
Ingredients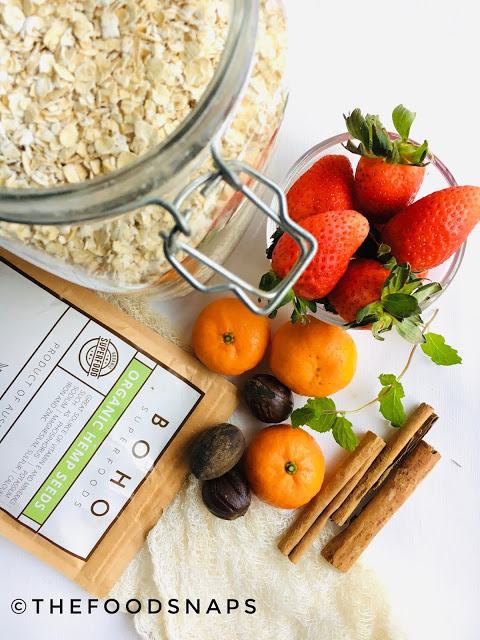 01 cup of Oats flour
02 cups of milk
1/4 cup of dark chocolate chips
1/2 teaspoon of cinnamon
01 teaspoon of vanilla
1/2 teaspoon of nutmeg
02 pods of crushed cardamom
01 teaspoon of baking powder
Salt to taste
Butter – To apply on the waffle iron
Toppings of your choice
This recipe is for serving of two (06 square shaped waffles)
Method
Mix all the dry ingredients in a large mixing bowl: Oats flour, salt, cinnamon, nutmeg, crushed cardamom, baking powder.
Pour 1.5 cups of milk, vanilla and chocolate chips to the mixing bowl and give it a good mix. Make sure that there are no lumps. You will notice that the batter is really thick than normal waffles batter and that is because oats flour absorbs most of the moisture. Now let the batter rest for 3-4 mins. Meanwhile pre-heat your waffle iron.
Add the rest of the milk to the batter and mix again. (You can avoid this step if you like the current consistency of the batter – this will give thick and fluffy waffles).
Once the waffle iron is heated, lubricate with a bit of butter (this is essential because this is what makes the waffles cook really golden and crispy) and pour batter onto the heated waffle iron and close the lid. Once the waffles are cooked (golden and crispy) transfer to a plate.
Serve waffles with your favorite toppings. I've used fresh strawberries, mandarin, hemp seeds, grated dark chocolates and maple syrup.
Please let me know how this recipe turns out for you in the comments! You can also share your results with me on Instagram with the hashtag #thefoodsnapsrecipes.
Cant wait to see your re-creations!