Ever craved something blue, or is just me? So not that i was feeling blue, but bordem and creativity combined led me to create something yummy with color. So the birth of this yummy blue dessert came to be.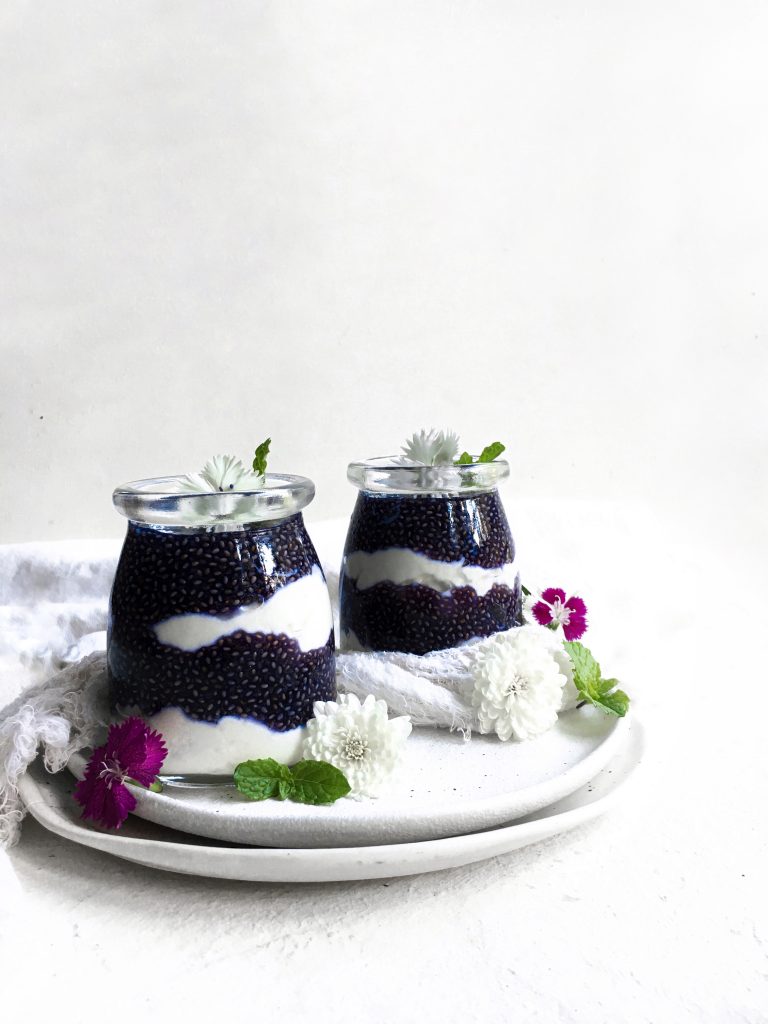 Using Butterfly Pea, an edible flower which is commonly used as a natural colorant in cooking. These followers are also packed with many nutritional benefits, they are rich in antioxidants, helps to detoxify the body, improve skin health, improve hair growth, and many more.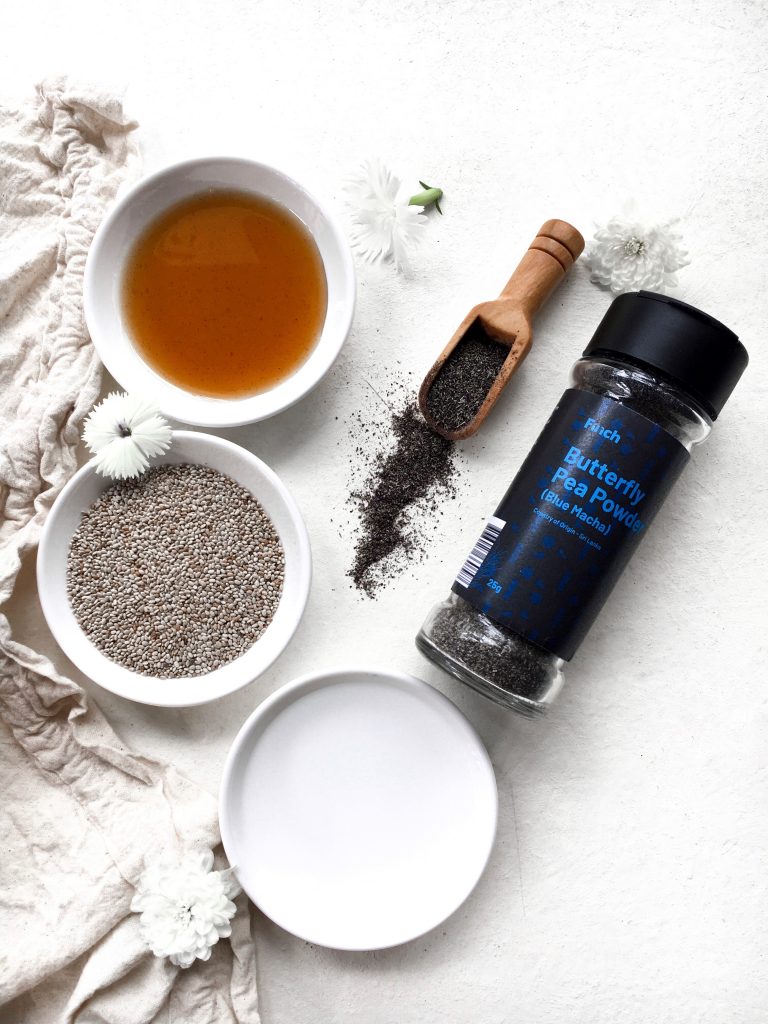 Butterfly pea powder can be consumed in many ways, you can brew it and make blue tea, add the powder as a colorant when cooking food such as baked goods, desserts, or even when you are making your regular breakfast pancakes or waffles. The recipe that I'm sharing today is Butterfly Pea Chia Pudding using Finch Butterfly Pea Powder. Here's what you need to make this delicious chia pudding.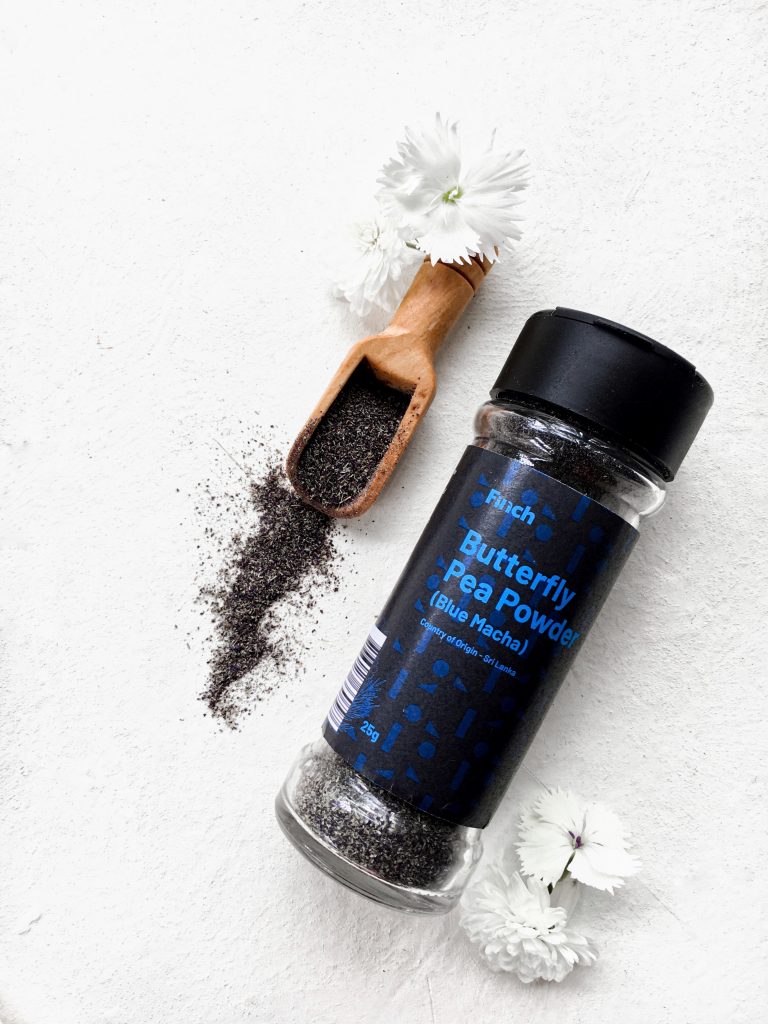 Ingredients
03 tbsp of white chia seeds
01 tsp of butterfly pea powder – Shop Now 
02 tsp of honey or liquid sweetener
3/4 cups of water/milk depending on your choice
1/2 cup of yogurt
Edible Flowers and mint leaves for garnishing – Shop Now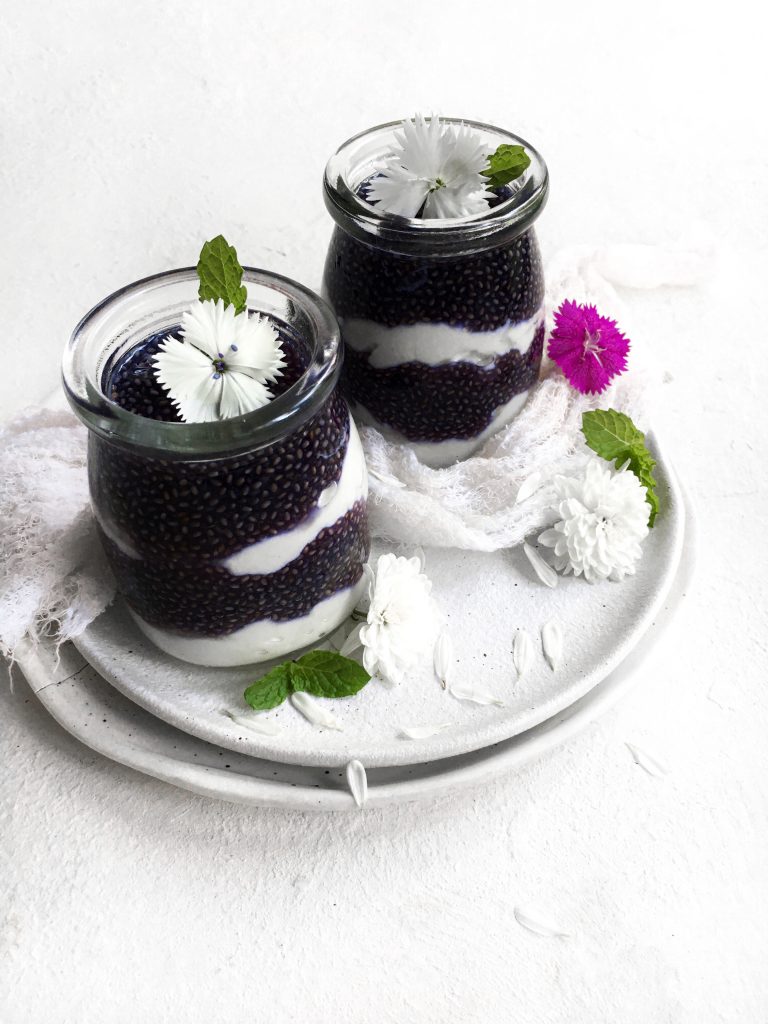 Method
In a glass jar or a container mix chia seeds, water or milk, liquid sweetener. Give it a good mix to combine everything evenly.
Refrigerate it for 5-6 hours, make sure you take it out and mix few times
When the chia pudding is set, you can see that chia seeds have expanded from their original size and have created a jello kind of coat around it.
Once done you can serve it with your favorite toppings. I've just kept it simple by adding some yogurt and garnish with some edible flowers.
That's it! Your chia pudding is ready.
Please let me know how this recipe turns out for you in the comments! You can also share your results with me on Instagram with the hashtag #thefoodsnapsrecipes. 
Can't wait to see your re-creations