On a busy schedule? Need a dish to melt the stress away and satisfy your taste buds? Well, I don't have all the answers but I do know of a quick and easy garlic butter pasta that might tick all the right boxes.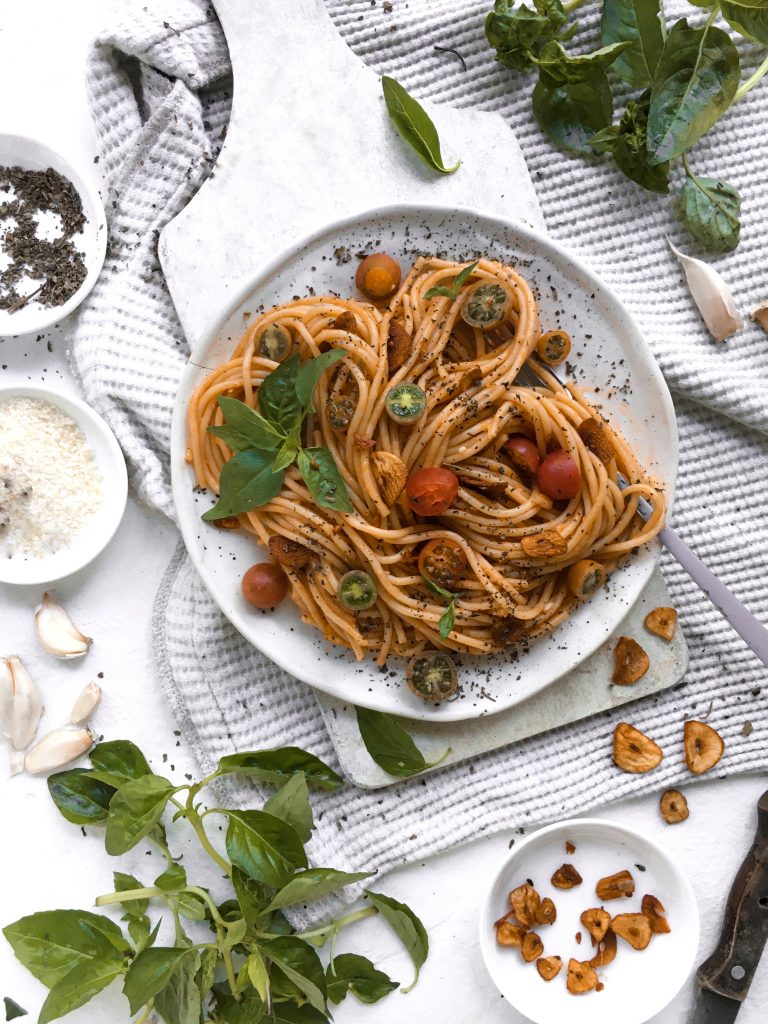 This recipe is inspired by a basic soy sauce pasta recipe but instead of soy sauce, I have used Bragg Liquid Aminos. Liquid Aminos is similar to soy sauce but a  healthier version because it has less sodium than soy sauce. This can be used as a seasoning when you want me to make a vegetable or meat stir-fry and can be added to your salad dressing because it has a salty, savory flavor and a hint of sweetness, it can also be used as a dipping sauce to go with potstickers.  This is something that you should definitely have in your pantry and this can be purchased at Finch.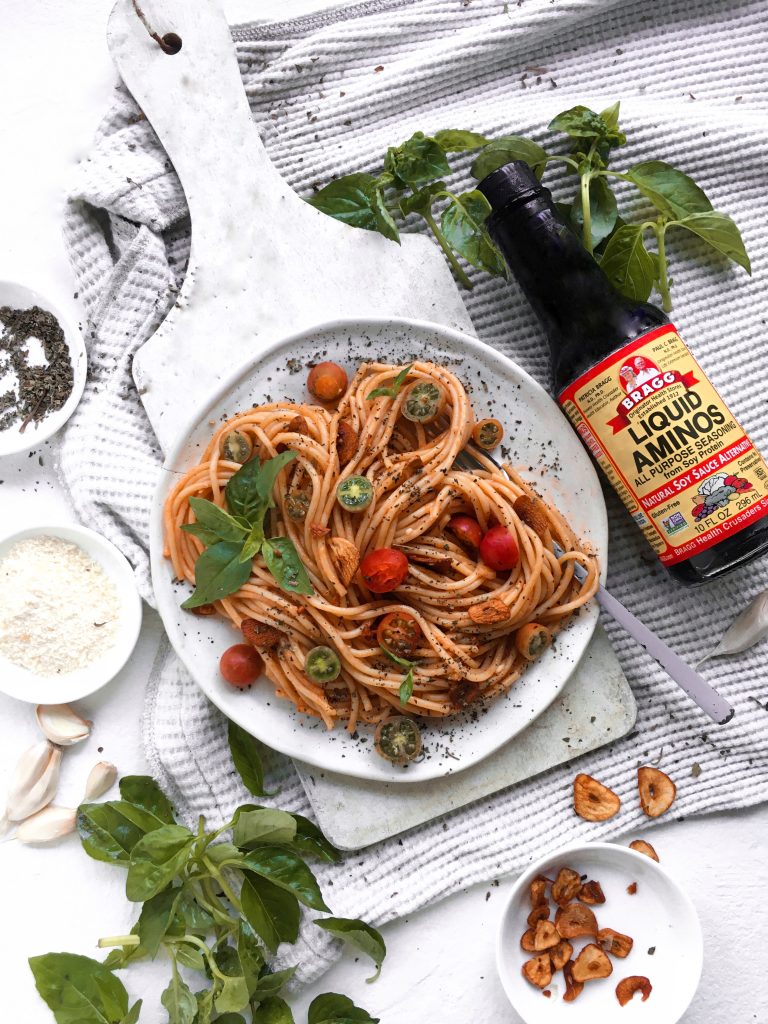 Ingredients
1/4 pack of spaghetti
04 medium-sized cloves of garlic – minced
04 tbsp of butter
01 tsp of oyster sauce
01 tbsp of liquid amino – Shop Now 
01 tsp of salt – adjust to your preference
1/2 tsp of pepper – adjust to your preference
1/2 cup of parmesan cheese
1/4 cup of fried garlic chips
Garnishing

Few basil leaves
Cherry tomatoes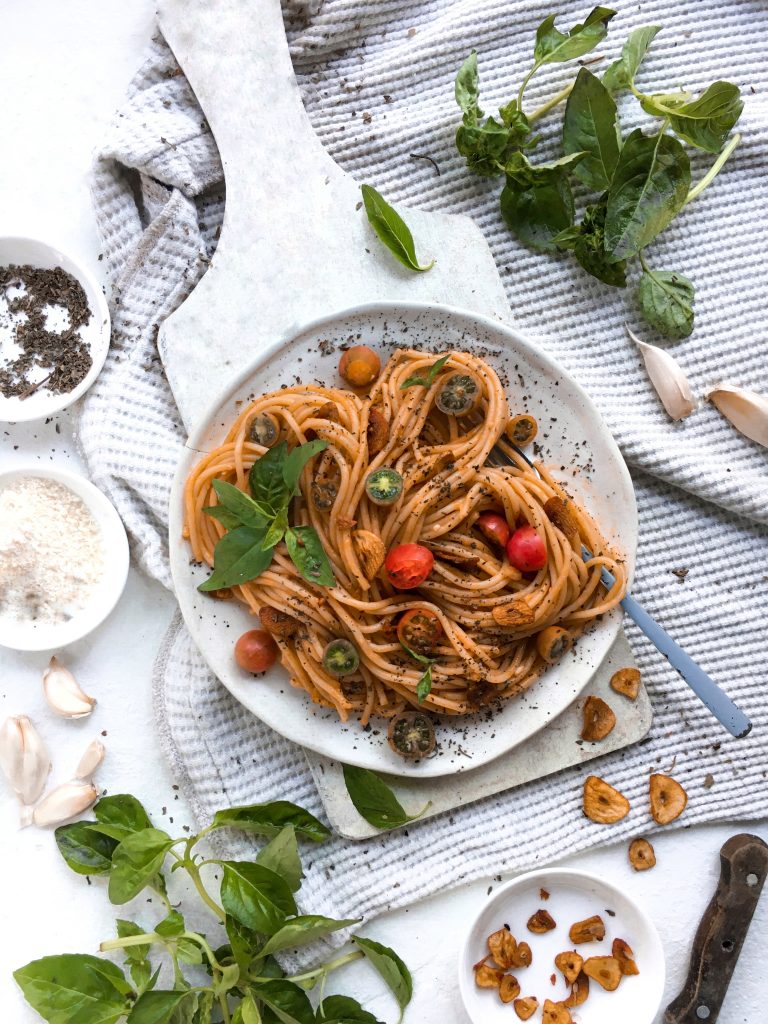 Method
Cook the spaghetti as per the instructions given in the packet, drain and keep it aside.
Heat up a skillet over medium heat and add butter, when butter is melted add minced garlic and saute for 30 seconds. Next add liquid amino, oyster sauce and give it a good mix and let it cook for another 30 seconds.
Add the drained pasta, salt, pepper, and a few garlic chips and toss it to combine everything.
Finally, add parmesan cheese and toss again to combine.
Serve warm with fresh basil leaves, fried garlic chips, and fresh cherry tomatoes. Top more parmesan cheese if needed.