If you are from an Asian family, you've encountered Sago pudding at least once in your life. Sago pudding has been part of my earliest memories and remains a nourishing treat that my family fights for the largest serving every time we make it. It's made by boiling sago pearls in milk, water, or any form of liquid with a sweetener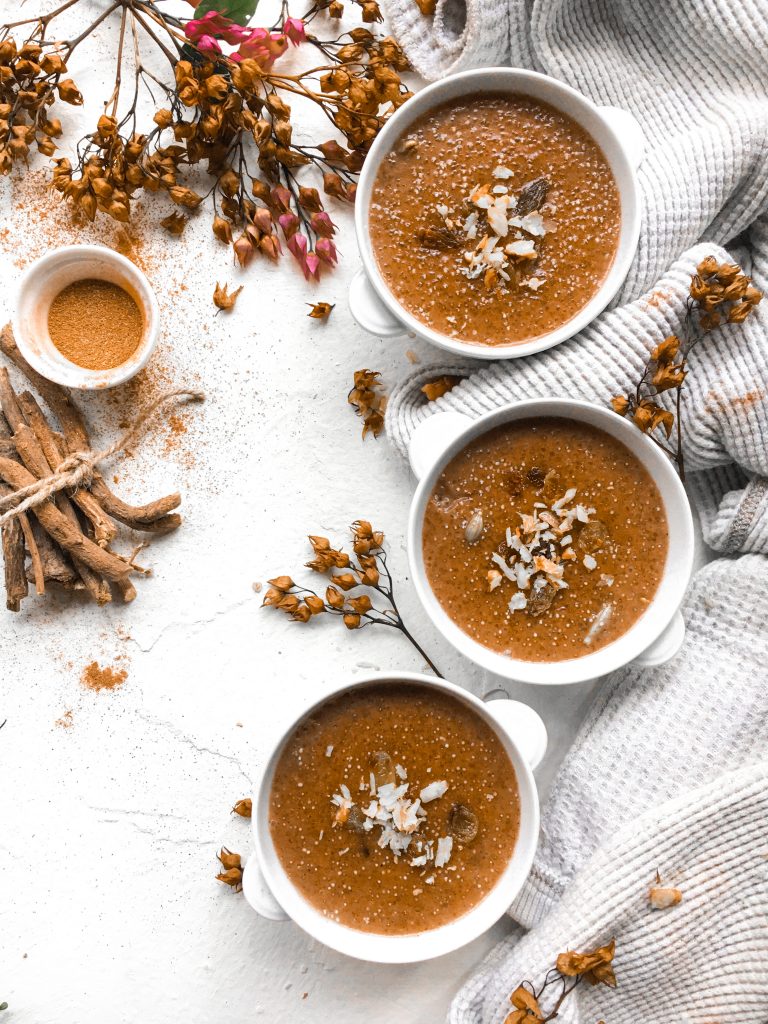 There are different ways of making Sago pudding, many Asian cultures have different versions of this depending on their taste buds and their cultures. Some make this as a drink and some as a thick pudding. I remember when my mom made these she used to make them with thick coconut milk, sugar, and a handful of dried diced cashew pieces, and topped off with a sprinkle of raisins to make things interesting. This time around I tried the traditional sago pudding with an amazing herbal ingredient which was introduced Finch.lk, Iramusu (sarsaparilla ) Sago Porridge.
Iramusu is a commonly available plant in Sri Lanka and is used in traditional medicine.  The specialty of this plant is every single part of this plant can be used for its medicinal properties but the most used part of the plant is its roots. According to Healthline.com Sarsaparilla contains a wealth of plant chemicals thought to have a beneficial effect on the human body. Chemicals known as saponins might help reduce joint pain and skin itching and also kill bacteria. Other chemicals may help reduce inflammation and protect the liver from damage – Read More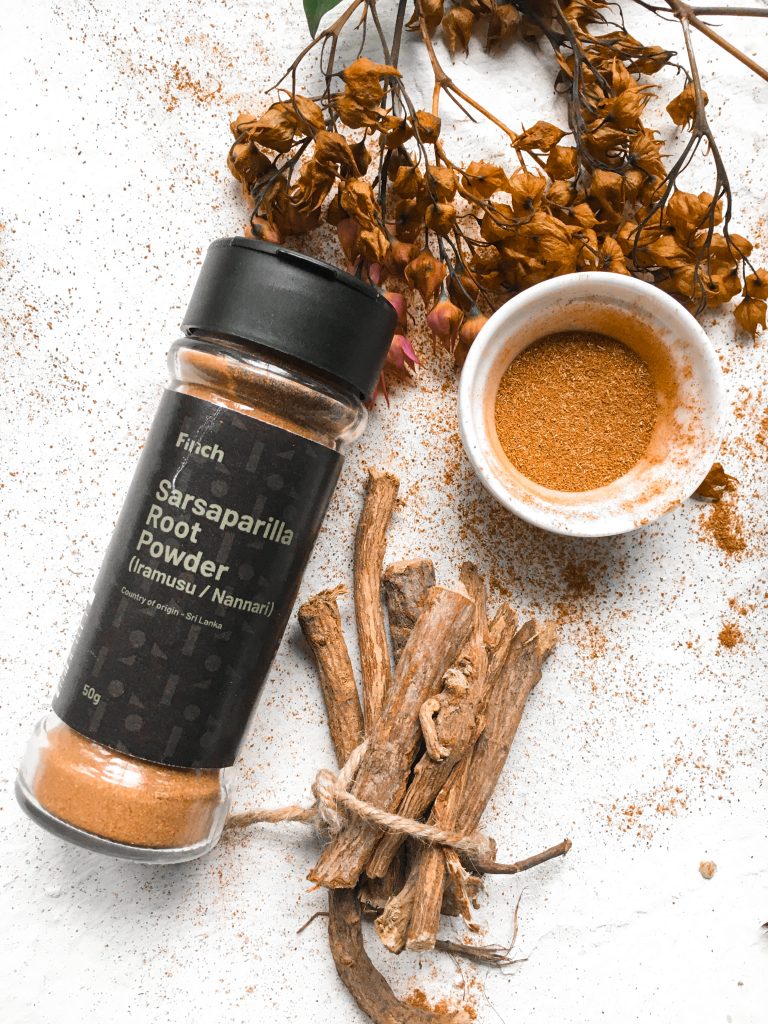 There are various ways that you can incorporate this amazing herbal powder into your diet. You can simply use the powder to make tea, add it to energy balls, sprinkle it on top of your smoothie bowl or porridge and some even use it as a seasoning when cooking meat. This powder has an amazing aroma but with a slightly bitter taste so when you are adding this to recipes make sure that there is enough sweetness to balance the bitterness.
Ingredients
1/2 cup of sago pearls
01 cup of thick coconut milk
1 1/2 cup of second press coconut milk
01 tsp of cinnamon powder 
01 tsp of sarsaparilla powder
1/2 tsp of salt
04 tbsp of coconut sugar or any sweetener
03-04 pods of cardamon
1/4 cup of dried raisins
1/4 cashews or walnuts
Prep Time: 05 minutes      Cook Time: 15 minutes     Serves – 03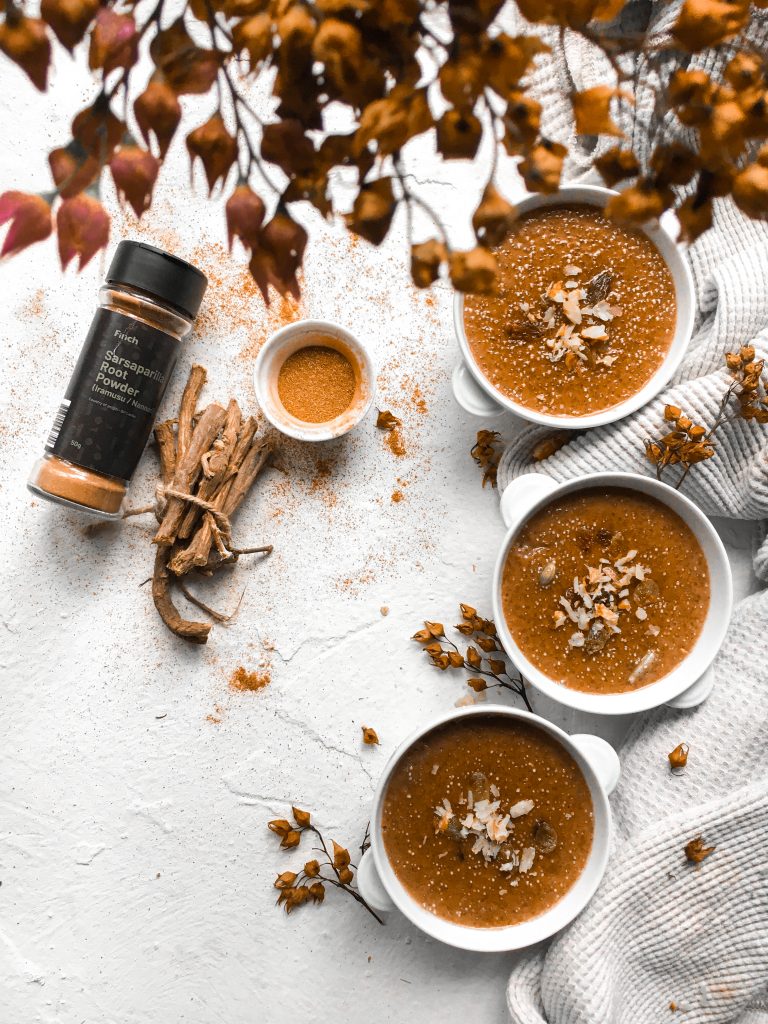 Method
Frist rinse sago pearls thoroughly and drain out all the water.
Add the sago pearls, coconut milk(second extract), salt, cardamon, sarsaparilla, sugar, cinnamon to a medium-sized cooking pot and cook in medium heat for about 06-07 minutes while stirring constantly.
When the sago pudding gets thick and seeds start to look translucent add thick coconut milk and cook for another 06-09 minutes. If you want you can add some dried fruits or seeds to the pudding at this moment.
Take the pot off the heat and let it cook down or pour into your serving cups.
Serve hot or you can let it cool down and serve cold.
Please let me know how this recipe turns out for you in the comments! You can also share your results with me on Instagram with the hashtag #thefoodsnapsrecipes. 
Can't wait to see your re-creations