These vegan and healthy chickpea flour and vegetable pancakes must go on your breakfast list. These are easy to make, takes only a few minutes to cook, it's healthy and the best thing is you can customize the ingredients the way you want to tantalize your taste buds.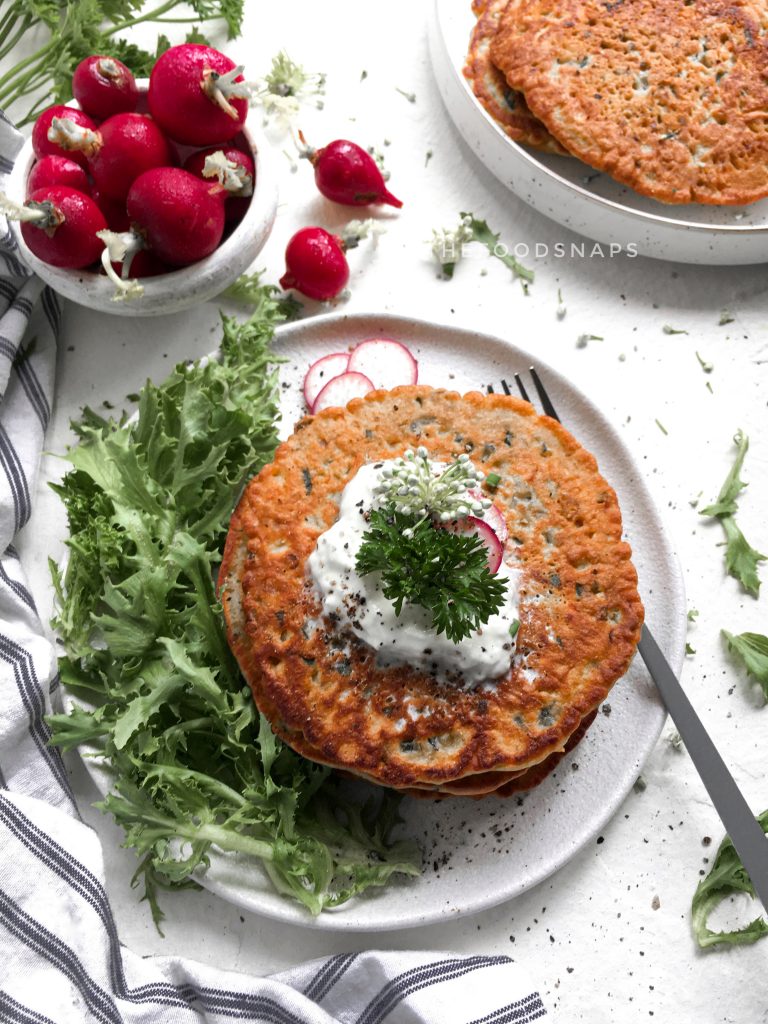 Chickpea flour is basically the ground chickpeas which is a very commonly used ingredient in Indian cuisine. It used to make many recipes such as Bonda, Pakora, Paratha laddu, and many sweet and savory snacks. Chickpea flour is very popular among vegans as it is used as an egg substitute to make many vegan recipes. "To replace one egg, simply mix 3 tablespoons of chickpea flour with 3 tablespoons of water until you have a thick and creamy mixture." – rainbowplantlife Read more about how you can use chickpea flour in many vegan recipes. – Read More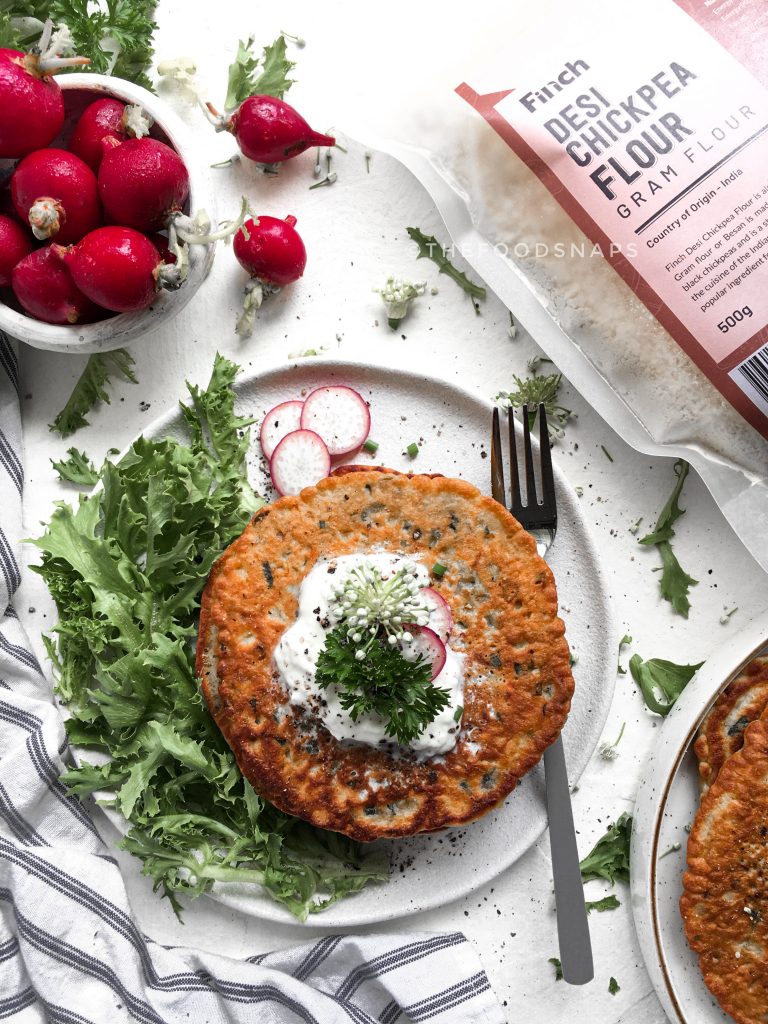 So far I've tried a couple of recipes with chickpea flour, chickpea flour waffles, chickpea flour pizza, chickpea flour crepes, chickpea flour omelet, and many more and the recipe that I'm sharing today is Chickpea Flour and Vegetable Pancakes which happens to be my baby's favorite breakfast meal.  Looking for a place to get the best quality chickpea flour? do check out Finch.lk 
Ingredients
01 cup of Finch Desi Chickpea Flour – Shop Now 
1/2 cup of water
1/2 cup of grated carrots
1/2 cup of chopped green onions
1/2 cup of chopped spinach
1/4 cup of chopped onions
1/2 tsp of baking powder
01 tsp of Finch garlic powder
01 tsp of Finch onion powder
1/2 tsp of salt – adjust to your preference
1/2 tsp of pepper – optional
Serving
Plant-based yogurt/sour cream / hot sauce
Greens for garnishing
Chopped green onions for garnishing
Prep Time: 15 minutes   Cook Time: 15 minutes   Serves: 06 medium-sized pancakes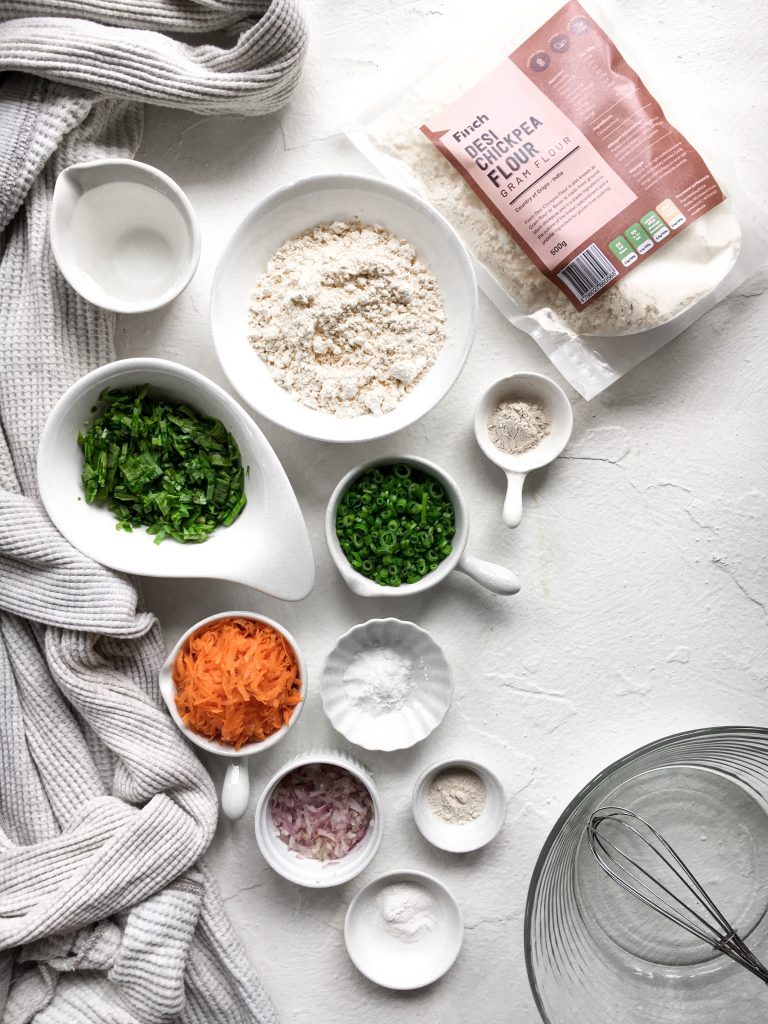 Method
Add Finch desi chickpea flour, baking powder, onion powder, garlic powder, and salt in a large bowl and give it a good mix.
Next, add chopped onions, grated carrot, chopped green onions, and spinach and mix well to combine everything evenly.
Finally, add the water little by little and stir well to combine. Adjust the amount of water that you add depending on how thick or thin you want your pancakes to be.
Heat up a skillet over medium heat, and add about 02-03 tbsp of coconut oil and pour 1/4 cup batter onto the skillet.
Cover and cook for 05-07 minutes on each side till the bottom is golden brown
Plate the pancakes, garnish with some greens and top the pancakes with sour cream/ yogurt or hot sauce and serve warm.
Enjoy!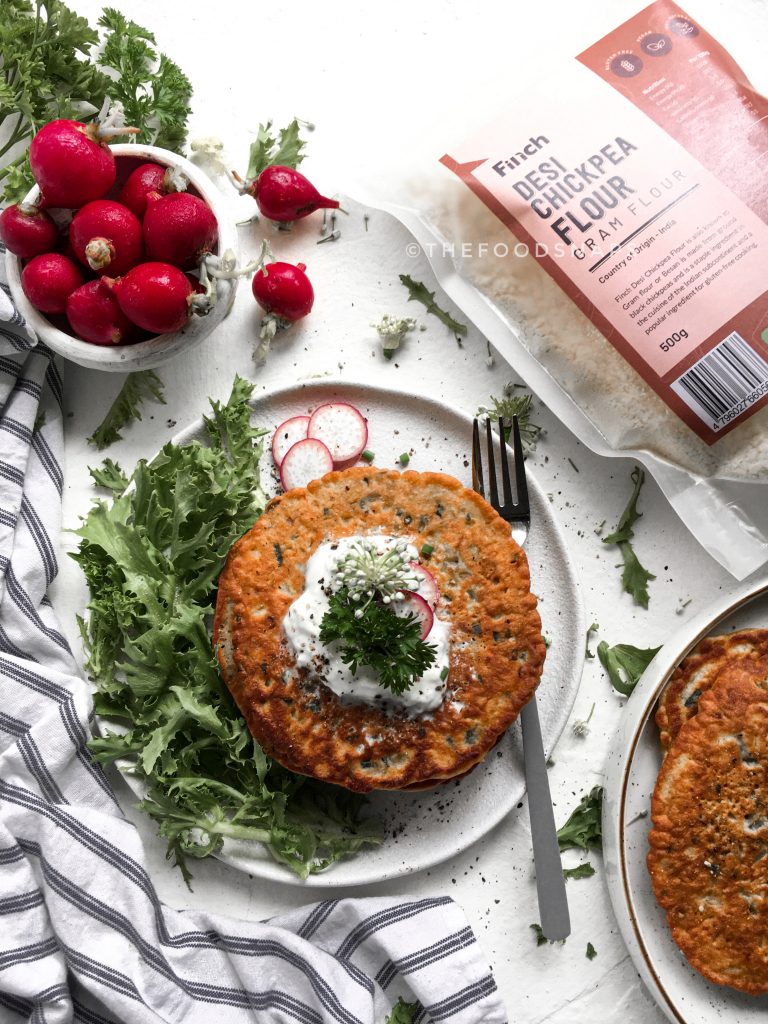 Please let me know how this recipe turns out for you in the comments! You can also share your results with me on Instagram with the hashtag #thefoodsnapsrecipes. 
Can't wait to see your re-creations